Description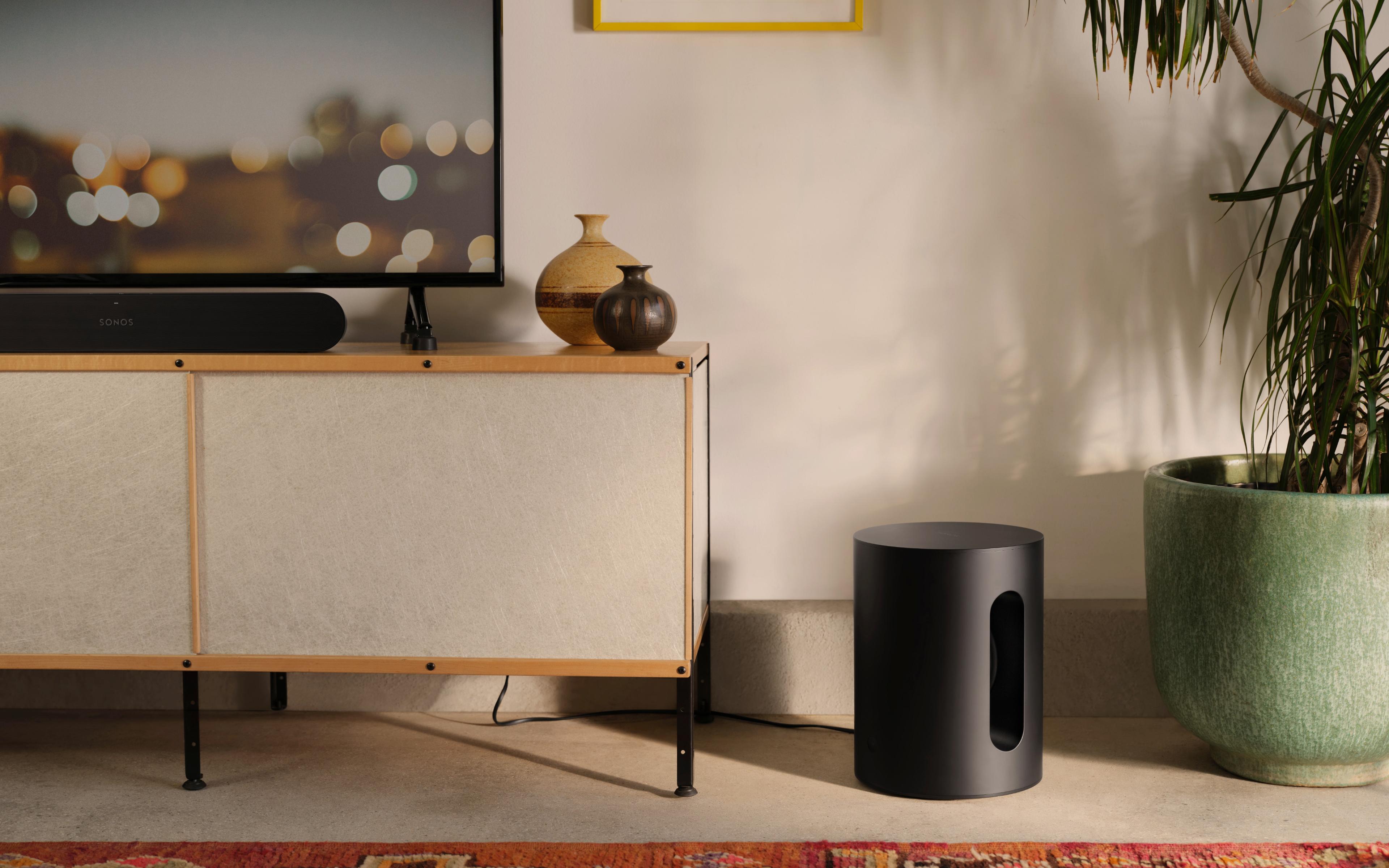 Mini makes a big impact
Feel more immersed in every scene and song with surprisingly rich, clear, and balanced low end.
More exhilarating home theatre
Unlock your entertainment experience when you pair Sub Mini with Beam or Ray. The 5 GHz WiFi connection enhances audio transmission speed so you can enjoy movies, shows, and games with high-quality sound reliably synced with your TV.
More mesmerizing music
Never miss a beat and hear more nuance in every note when you pair Sub Mini with One or One SL.
No buzz or rattle
Both woofers face inward to create a force-cancelling effect that neutralizes distortion.
Hides in plain sight
Elegant and compact, Sub Mini blends in beside your furniture and easily fits under a desk or table.
Connects wirelessly
Sub Mini connects to your system over WiFi, so you can place it wherever it fits and looks best in the room.